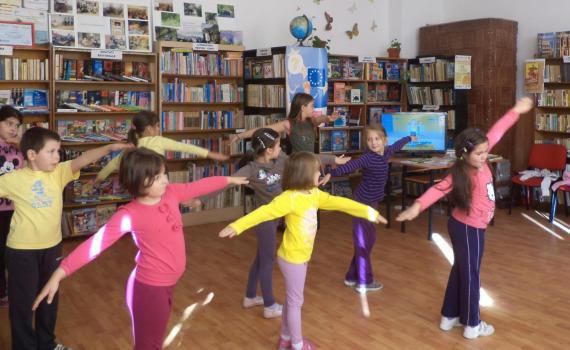 EIFL's Public Library Innovation Programme (EIFL-PLIP) is delighted to announce the winners of the sixth Innovation Award – for Creative use of ICT (information and communication technology) in public libraries.
The libraries use a wide variety of hardware, software and online resources in exciting ways to serve local needs. Congratulations to -  
Colombia – Biblioteca Publica San Javier-La Loma. The public library's online mapping project makes their community visible online. 
Croatia – Rijeka City Library, whose interactive online magazine has led to an explosion of creativity among young writers and artists.
Estonia – Tallinn Central Library, which has developed and pioneered an e-book lending service in Estonia. 
Kenya – kenya national library service won the award for two public library programmes which use ICT to support education in remote areas. 
Poland – Olsztyn Municipal Public Library, whose ICT lab enables people to compose music, produce movies, make moving robots, and much more.
Romania – Pietrari Local Public Library, which uses ICT to help overweight members of their community to get back in shape.
Each winner receives a prize of US$1,500, a certificate and a trophy. Awards will be presented during international library events, and we are currently identifying opportunities for award ceremonies.
Thanks to the winners and to all the other applicants for sending us stories about their innovative services.
The EIFL-PLIP Innovation Awards recognize innovative library services that use ICT to improve lives and livelihoods. The awards are open to all public and community libraries in developing and transition countries. Read more about the EIFL-PLIP Innovation Awards.