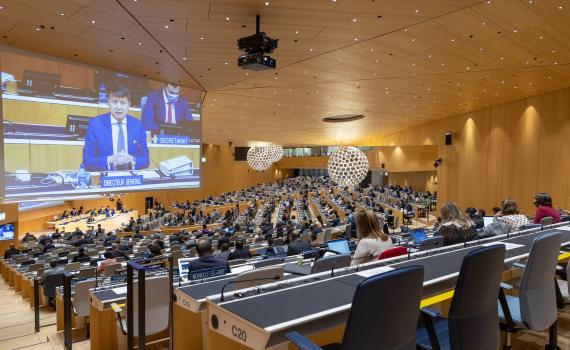 The annual WIPO Assemblies (4-8 October 2021) were shortened for a second year due to COVID-19 restrictions. A limited number of delegates from member states were allowed to attend in person, while observers (such as EIFL) joined remotely. The Assemblies were a largely low-key affair, with reports and decisions mostly pre-agreed by delegates in advance of the event. 
Teresa Hackett, EIFL Copyright and Libraries Programme Manager, took part in the Assemblies, where she delivered online statements on behalf of EIFL on two key topics for libraries: copyright limitations and exceptions, and the Marrakesh Treaty for persons with print disabilities.
Read Teresa Hackett's blog about the WIPO 2021 Assemblies, and all statements submitted by EIFL.