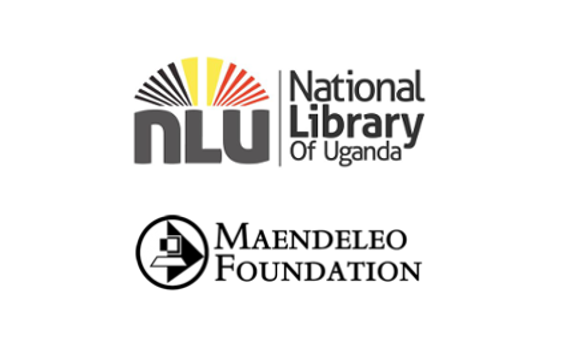 EIFL announces a joint project with Maendeleo Foundation and National Library of Uganda that will encourage development of new and innovative public library services in Uganda that meet local community needs.
The collaboration will build information and communication technology (ICT) capacity of 24 librarians at 22 public libraries that currently provide public access to computers and the internet. The libraries are spread across all of Uganda's four regions.
This is EIFL's second major national public library capacity building initiative in an African country. EIFL is currently piloting a similar initiative in Ghana, working with Ghana-based partners and involving 27 public libraries. The Ugandan initiative builds on the Ghana pilot programme, which comes to an end in November 2014.
"Our goal is to enable public libraries to support community development," explained Ms Ramune Petuchovaite, manager of the EIFL Public Library Innovation Programme (EIFL-PLIP).
"In many parts of Uganda, especially in rural areas, libraries are the only places offering public computer and internet access. Our training builds librarians' skills to use these computers to start new services focused on local needs. Providing access to technology is not enough. The internet has a huge amount of information, and people need skills, encouragement, and guidance to find the information that is right for them. This is where local libraries are most valuable."
training draws on eifl-plip's international  experience
The curriculum draws on the experience of EIFL-PLIP in supporting development of 49 innovative public library services in Africa, Asia, Latin America and Europe. It also applies learning from the Ghana pilot to the Ugandan context.
The Uganda public libraries capacity building curriculum includes:
Practical ICT skills, including advanced computer literacy and e-literacy skills;
Development of new services; integrating technology into new services
Communication, advocacy and awareness raising
Training will take place from November 2014 to March 2015. During this period, the newly-skilled librarians will develop action plans for initiation of innovative services at their libraries.
The project partners
Maendeleo Foundation is an international non-governmental organization based in Seattle, USA, and Uganda, that promotes use of ICT in education, development and business in eastern Africa. The Foundation will manage the national capacity building initiative, support training design and delivery, and evaluate the impact of the training.Since 2008, Maendeleo Foundation has travelled to all parts of Uganda, using solar-charged laptops to teach librarians, teachers, schoolchildren and community members ICT skills. 
National Library of Uganda (NLU) supports local governments in the management of public libraries by providing policy, standards and guidelines, advocating for resourcing for libraries, and training library staff. Their role in the new project will be to contribute to training design and delivery, and to liaise with public libraries and local and national level public library stakeholders.
The EIFL Public Library Innovation Programme (EIFL-PLIP) advances community development by enabling public libraries to implement innovative ideas that use technology to improve people's lives and livelihoods. Since 2010, EIFL-PLIP support has sparked the creation of 49 new public library projects and services that are now being implemented by over 300 public and community libraries in Africa, Asia, Europe and Latin America. EIFL-PLIP support has led to creation of 21 new public library projects and services in six African countries (Ghana, Kenya, South Africa, Tanzania, Uganda and Zambia).