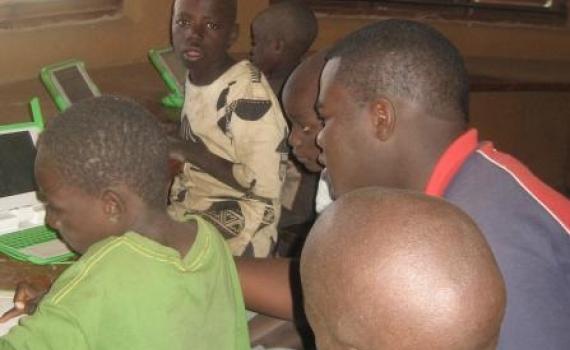 Lubuto Library Project has won a major award for its innovative computer-based literacy lessons for vulnerable children, which were first funded by EIFL's Public Library Innovation Programme (EIFL-PLIP) in 2010.
The grant of nearly US$300,000, awarded through the All Children Reading: A Grand Challenge for Development grant competition of USAID and its partners, World Vision and the Australian Agency for International Development (AusAID), is 10 times the size of EIFL-PLIP's donation for the project's pilot period.
'This generous grant will allow us to improve and extend LubutoLiteracy programme throughout the Zambia and provide an effective model for other countries and regions,' said Ms Jane Kinney Meyers, President of Lubuto Library Project.
Lubuto Library faced tough competition. All Children Reading, which aims to create innovative and ground-breaking solutions to improve early grade reading in the development world, attracted more than 450 submissions from over 75 countries. Lubuto was one of only 32 winners.
The Lubuto Library Project team joined other winners to showcase their innovation at a DevelopmentXChange session and uniquely highlighted the role that public libraries play as 'technology incubators.' 
LubutoLiteracy is a pioneering programme creating high-quality mother-tongue materials to teach children to read on an accessible, low-cost digital platform, and sustainably deploying them at national scale in Zambia in partnership with government and other stakeholders.
Click the link to read more about Lubuto Library Project's successful LubutoLiteracy project.