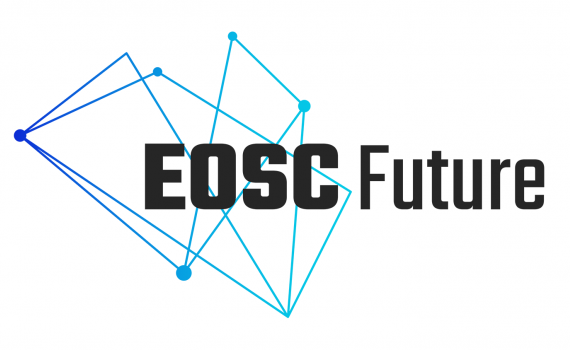 EIFL is working with OpenAIRE and other EOSC Future project partners to develop and provide a skills and training programme for the European Open Science Cloud (EOSC).
The European Open Science Cloud (EOSC) is envisioned by the European Commission as a supporting landscape to foster open science and open innovation. The EOSC Future project, which kicked-off earlier this year and ends in 2024, will develop an environment consisting of data, professionally provided services, and open research products and infrastructure that will be accessed and used by European researchers. In addition, the EOSC Future project will engage, train and support researchers to use the EOSC services and resources. 
Skills and Training is one of the six EOSC Future project pillars, together with Policy and Strategy, Connection and Integration, Excellent Science and Interdisciplinarity, Growth and Innovation and Engagement and Communications.
With respect to Skills and Training, the overall objective is to run a comprehensive programme that will empower various EOSC actors - researchers, research communities, citizen scientists and private companies, European e-Infrastructures and Research Infrastructures, as well as research funders, policymakers, institutions, libraries, research administrators and data initiatives - to use data, services, and software, and become active users and providers of EOSC. 
Specific objectives include: 
Consolidating the emerging cross-discipline trainer community and setting up the EOSC-wide training infrastructure, building on the OpenAIRE Community of Practice for Training Coordinators (networks of training coordinators of pan-European and national EOSC-related initiatives and infrastructures) as well as other EOSC projects and the EOSC Association. 
Developing good practices for training in the EOSC.  
Building a learning management system and training catalogue as integral parts of the EOSC Portal to sustain a  decentralized EOSC Knowledge Hub, which the project is creating. 
More about the EOSC Future project
See the EOSC Future ambitions, roadmap and 10 science projects with data in action.
The EOSC Future project will provide funding to third parties that will support the uptake of EOSC at different levels by reaching out to data service providers, small and medium enterprises (SMEs) and researchers. Read about the EOSC Future project's funding calls.