Posted: February 12, 2018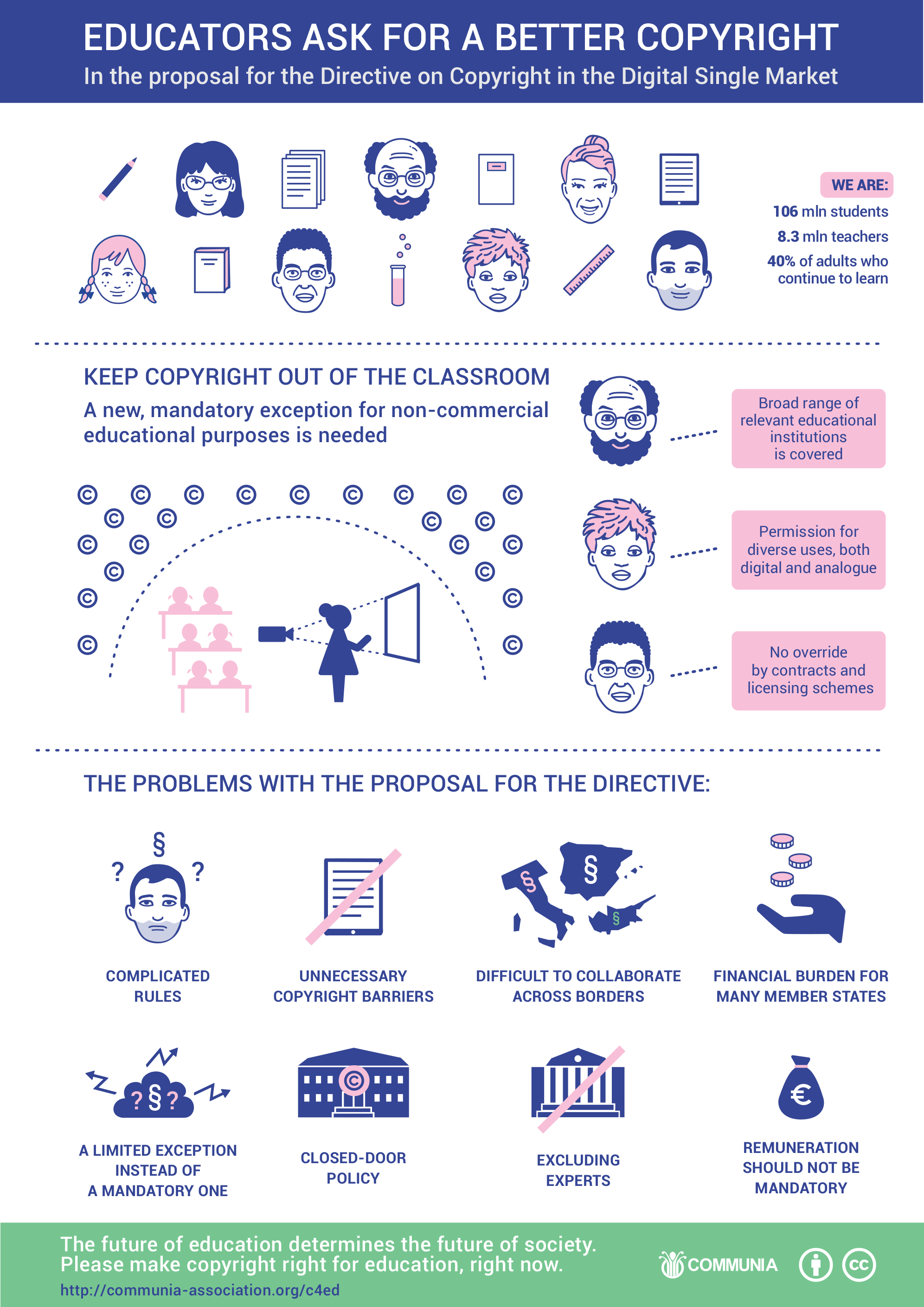 EIFL joins 53 organizations representing teachers, students, vocational trainers, researchers, scientists, librarians, archivists and museum professionals calling on European legislators for a copyright framework that properly facilitates modern, innovative education in Europe.
The joint letter, sent to members of the European Parliament by COMMUNIA, an international association that advocates for copyright reform in education, highlights four key problems with the current proposal for a Directive on Copyright in the Digital Single Market (DSM).
First, the copyright framework for education in Europe will remain fragmented because licences are allowed to overrule the education exception.
 
Second, if remuneration for copying is made mandatory, the cost of education, often from public funds, will increase across the European Union especially in the 17 member states whose education exceptions are currently unremunerated.
 
Third, learners in informal education settings, such as the estimated 24 million adults who benefit from non-formal training activities in libraries every year, will not benefit because the proposed exception only covers formal educational establishments.
 
Finally, the use of modern communication tools such as cloud platforms, like Dropbox or email will not be allowed because digital uses are limited to the premises of the educational establishment or to the institutional network.
The signatories call on legislators to make good sense policy choices and to help support access to inclusive, fair education for all in the European Union.
Click here to download a PDF of the letter or to view the infographic.
Check the COMMUNIA webpage Copyright Reform for Education for updates.