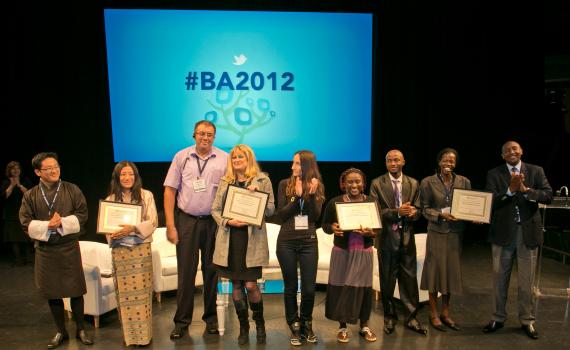 Five public and community libraries won grants of US$10,000 for innovative community development ideas during the Beyond Access 2012 conference in Washington.
Three of the winners are current grantees of EIFL's Public Library Innovation Programme (EIFL-PLIP). Winners were selected from 19 libraries that presented innovative ideas at the conference.
Winners are:
People's Choice

  – the library that received the most votes from 300 conference delegates – Jhuwani Community Library and Resource Centre in Nepal.

Civic Participation

– for the project that best addressed citizen engagement, governance, e-government, or civil society strengthening – Aurbey Sershong Payzothkhang (ASSP) Community Library and Resource Centre in Bhutan.

Economic Opportunity

 – for the best service addressing themes such as jobs, skills development, financial inclusion, and working with the private sector – Public Library Radislav Nikčević in Serbia, who presented an idea based on their successful EIFL-PLIP-funded AgroLib-Ja service for farmers.

Community Information & Development

 – for the best idea addressing health, agriculture, and education – National Library of Uganda. The library is currently implementing two EIFL-PLIP projects – an employment service for vulnerable youth and a training and information service for women farmers.

Public Technology & Innovation

 – for the project that best addressed issues such as access to technology, creative appropriation of technology, innovation spaces, fostering creativity, and fostering a DIY (Do It Yourself) approach – Busia Community Library in Kenya. The library's Children for Children programme is funded by EIFL-PLIP.