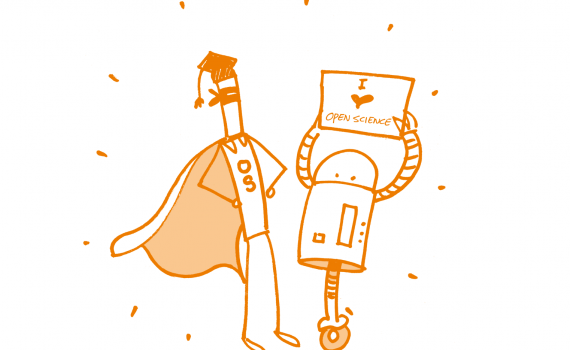 The FOSTER (Facilitating Open Science Training for European Research) project has published Recommendations on open science training, written by EIFL Open Access Programme Manager Iryna Kuchma.
The Recommendations build on the FOSTER Open Science Training Handbook for open science instructors and trainers, released in April 2018, and over 40 online and face-to-face training events that FOSTER organized in 2017-2018.
The main audiences for the Recommendations are researchers, research support staff and librarians. The Recommendations cover -
A selection of open science topics to include in your training;
Useful tips on how to plan training based on outcomes rather than objectives;
An overview of different types of training based on audience size, funds available, duration of training and training levels;
A task checklist for organizations doing training;
Exercises and engaging activities for training events;
Recommendations on train-the-trainer approaches, to increase numbers of open science trainers;
A roadmap for implementing open science training practices in research institutions, suggesting six practical actions to support a cultural change towards open science;
Examples of FOSTER open science training events in the life sciences, social sciences and humanities to help people planning training.
Email iryna.kuchma@eifl.net if you have any open science training ideas or examples you would like to add to the Recommendations.
EIFL is a partner in the FOSTER project and is responsible for coordinating all training activities for the project.