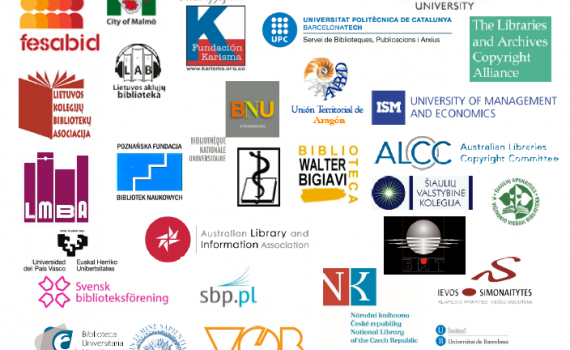 EIFL has joined an open letter from 65 library, archive and research organizations asking the European Union to engage constructively in discussions at the World Intellectual Property Organization (WIPO) on copyright limitations and exceptions for libraries and archives.
At the last session of WIPO's Standing Committee on Copyright and Related Rights (SCCR/27), the EU rejected an international copyright solution for libraries and archives, and attempted to block future discussion to aid libraries and archives in doing their work in the digital environment.
The discussions at WIPO are important to:
foster a cutting-edge, open international research culture;
ensure future researchers have access to Europe's digitized and born-digital heritage;
make European cultural heritage globally accessible.
The open letter to the President of the European Union, European Commissioners, members of the Council of the European Union and the European Parliament highlights the copyright challenges preventing international research collaboration, and preservation of cultural and scientific heritage by libraries and archives for future generations.
While the EU is currently reviewing and modernizing its own copyright rules, the signatories urge the EU to contribute positively to discussions at WIPO towards an international solution for libraries and archives everywhere to benefit both European and global scholarship and learning.
Text-based discussions at WIPO include 31 proposals on libraries and archives from 60 WIPO Member States (the African Group, Brazil, Ecuador, India, the United States and Uruguay). The EU needs to play its part when SCCR/28 meets in Geneva from 30 June 30 to 4 July 2014.
EIFL partner organizations in Armenia, Poland, Lithuania, Latvia and Russia have also co-signed the open letter. Organizations wishing to endorse the letter should contact Ellen Broad at ellen.broad [at] ifla.org.