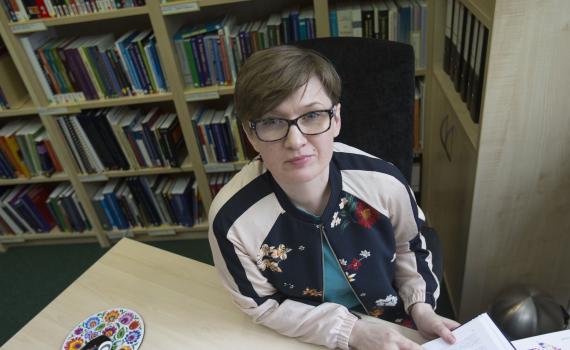 New EIFL resources document the recent changes in Polish copyright law that bring library services in Poland into the 21st century.  The centrepiece for libraries of the new copyright legislation are provisions that enable digitization for socially beneficial purposes, such as education and preservation of cultural heritage.
EIFL hosted a webinar with guest speaker, Barbara Szczepańska, EIFL Copyright Coordinator in Poland, who advocated for libraries during the two-year consultation process. The webinar set out the context for the reform, and discussed the most important changes relating to library activities and services. The recording and slides are available here.
A new analysis of the library-related provisions by Barbara Szczepańska describe in detail the key amendments that include permitted uses by libraries, permitted uses in education and science, permitted uses of orphan works, permitted uses of out-of-commerce works, introduction of a public lending right (PLR), and abolition of the paying public domain. Read the analysis here.
While it is early days to assess the full impact of the new legislation, the library community in Poland is working hard to raise awareness and train librarians on what the changes will mean for library activities and services in Poland.
We hope that the new resources provide a useful insight for librarians and policy-makers involved in copyright law reform around the world.
"In the past researchers put pressure on librarians to digitize materials to support their teaching, and librarians were not certain that what they were doing was right. The new law gives librarians certainty, and the security that what they are doing is now legal. It also means that libraries may now digitize content for virtual learning environments, and place it in closed networks for use by students, researchers and teachers. This is a fantastic provision that makes distance education possible".
Barbara Szczepańska, EIFL Copyright Coordinator in Poland.
"EIFL has been supporting copyright reform in Poland since 2012. It was essential that librarians took part, for one key reason: to ensure that libraries can fulfill their social and public responsibilities in the twenty-first century. I'm delighted that librarians in Poland participated for the first time in high-level policy discussions on copyright, and became recognized as important stakeholders during the two-year consultation process. Now we are on hand to support implementation of the new law, and how it can be best applied in practice." Teresa Hackett, EIFL's Copyright and Libraries Programme Manager.
PRESS RELEASE
EIFL press release - How the new Polish copyright law modernizes library services - download here (PDF).
Background
EIFL has been supporting copyright reform in Poland since 2012. Read more here.