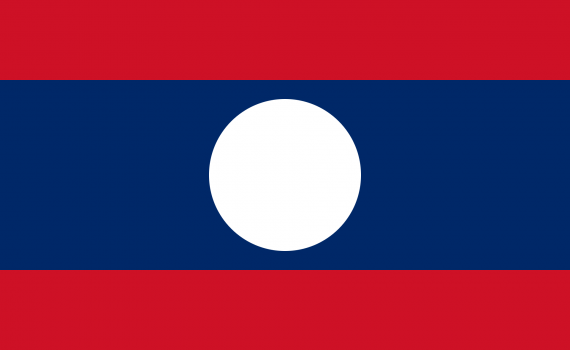 Libraries rely on copyright exceptions and limitations to allow everyday uses of copyright-protected materials, for example, to provide a researcher with a copy of a journal article, to make an accessible format copy for a blind student, or to make a preservation copy.
For this reason, many copyright laws include specific exceptions for libraries to enable such activities. In cases where the law does not provide a specific provision, libraries have to turn to other provisions, such as exceptions for quotation and teaching (if present), to see if they fit library activities.
But these other possible exceptions may not be suitable for library activities. Trying to fit a square peg into a round hole doesn't always work - that is the finding of EIFL's review of the updated copyright law in Laos.
NEW LAW FAILS TO REMEDY PROBLEMS WITH PREVIOUS LAW
The updated copyright law, replacing the previous law adopted in 2011, came into effect in Laos in June 2018. WIPO's Study on Copyright Limitations and Exceptions for Libraries and Archives (SCCR/35/6) found that while the 2011 law in Laos had some basic exceptions allowing certain uses of copyright protected works, there were no explicit library exceptions.
Unfortunately, the new law does not remedy the situation, thus leaving libraries to operate without either a specific exception or a general fair use or fair dealing exception that libraries could utilize. The scope of permissible library activities therefore relies on interpretation of other provisions - the exceptions for quotation, illustration, and archiving of electronic copies - and the result is not satisfactory.
UNCERTAINTY OVER BASIC LIBRARY ACTIVITIES
EIFL reviewed the new copyright law against EIFL's 'Core Library Exceptions Checklist', that sets out provisions that every copyright law should have to support modern library activities and services. In the review findings, the law scored relatively low (38%) in EIFL's scorecard 'Rate my copyright law' because, in many instances, basic library activities are not allowed, or it is unclear whether an activity is lawful, and it is difficult to predict whether such interpretation would be broad enough to permit Lao libraries to carry out their activities effectively. For example a library in Laos can import a print book, but not it seems a sound recording (for example, an audio book) for its collection. A library may make a preservation copy of a digital work, but not of a printed work. It is not clear in the law whether libraries have the right to lend from their collections.
In the face of these ambiguities, EIFL recommends a specific exception for libraries, in line with international developments and best practices, to support library activities and services for the benefit of education, research and development.
The new provision would clarify and fill in the gaps in the current law. It would allow a library, archive or museum to supply a copy of a work to a user, to make preservation copies in any format, and to unlock orphan works in their collections. It would update the law for the Marrakesh Treaty for persons with print disabilities, and protect exceptions from being taken away by technological protection measures.
EIFL believes that libraries in Laos should benefit from specific copyright exceptions, like their counterparts in other parts of the world, to support access to knowledge and educational materials.
Read EIFL's Review and Recommendations for the copyright law of Laos (2017).
Visit EIFL Resources to see EIFL's 'Core Library Exceptions Checklist' and 'Rate my copyright law' scorecard.