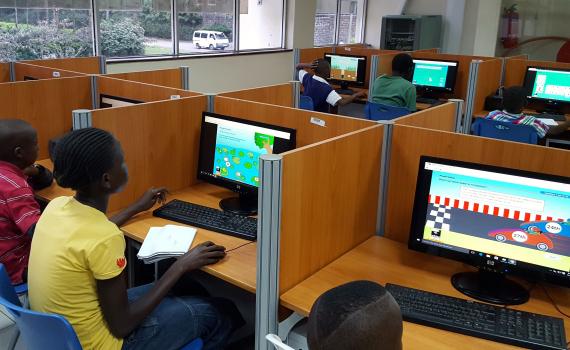 THIS CALL IS NOW CLOSED: EIFL is inviting African public librarians aged under 35 to apply to take part in a two-year initiative that will connect them to inspiring public libraries in Eastern Europe.
IYALI (short for Initiative 'Young African Library Innovators') will expose emerging public library innovators in Africa to experiences and ideas from other developing and transition economy countries. The initiative aims to expand the professional horizons of African public librarians, and help them see their own work and achievements in a new and different light.
The deadline for applications 6 February 2017.
THE IYALI LEARNING EXPERIENCE
Successful IYALI applicants will have the opportunity to:
Attend the Young African Library Innovators pre-conference in Vilnius, Lithuania, and visit public libraries in Lithuania and Poland that are offering innovative, non-traditional services (14-18 August 2017).
Take part in the International Federation of Library Associations and Institutions (IFLA) World Library and Information Congress (WLIC) 2017 in Wrocław, Poland, and connect with IFLA leaders and programme associates (19–25 August 2017).
Enter a competition to win a scholarship to attend and share experiences at the third African Library and Information Associations and Institutions (AfLIA) Conference in 2018.
FURTHER DETAILS OF THE CALL
Click here for further details, to find out if you are eligible to apply, and to download an application form.
IYALI is funded by a grant from the Bill & Melinda Gates Foundation.