Posted: November 20, 2015
The new Polish Copyright Act [link in Polish] enters into force on 20th November 2015 bringing library services in Poland into the twenty-first century.
Major new provisions enabling digitization for socially beneficial purposes, such as education and preservation of cultural heritage, are the centrepiece for libraries of the new law.
The law also implements a European Directive enabling the use of (ec.europa.eu/internal_market/copyright/orphan_works/index_en.htm) orphan works (in-copyright works where the copyright holder cannot be identified or found to obtain permission), and an EU Memorandum of Understanding on the use of works that are no longer commercially available. In addition, the introduction of (ec.europa.eu/internal_market/copyright/rental-right/index_en.htm) public lending right is limited to works in public libraries.
Extensive consultations on the new copyright law began more than three and a half years ago when Mr. Donald Tusk, then Prime Minister of Poland, promised to raise a debate on digital freedoms after street protests against the doomed Anti-Counterfeiting Trade Agreement (ACTA) erupted across Poland.
In a project supported by the EIFL Copyright and Libraries Programme, Barbara Szczepanska, Project Manager has been at the forefront in defining the library copyright position, building the evidence base, and ensuring that librarians participated fully in the consultations.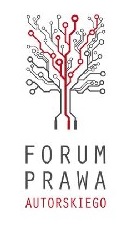 As a result, library services in Poland can be said to have entered the twenty-first century. Crucially, the library community participated for the first time in high-level policy discussions on copyright, and librarians became recognized as important stakeholders in a national reform process.
EIFL welcomes the new copyright law, and sends congratulations to Barbara Szczepanska and the team in Poland for their hard work in bringing the project to a successful conclusion.
Read the background, main achievements and follow the timeline of the copyright reform process in Poland.