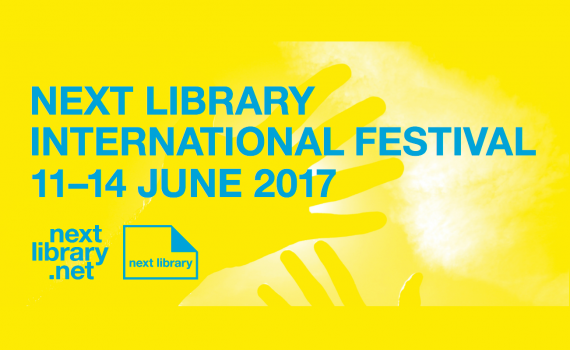 THIS CALL IS NOW CLOSED. EIFL and Aarhus Public Libraries are delighted to announce an invitation to public librarians to apply for scholarships to attend the 2017 Next Library International Festival in Aarhus, Denmark.
The 2017 Next Library Festival takes place from 11 – 14 June 2017 in Dokk1 – Aarhus's award-winning public library building. It brings together forward-thinking library professionals, innovators and decision-makers from around the world – people who are pushing boundaries and making changes to support learning in the 21st century.
The theme of the Festival in 2017 is 'Rethink'. The lively programme is shaped by participants, organizers and partners, and will include co-learning and co-creative sessions, keynote speakers, social events, and visits to the newest and most innovative libraries, cultural institutions and technology innovators in Denmark.
The scholarships are funded by a grant from the Bill & Melinda Gates Foundation to Aarhus public libraries.
What will the scholarship cover?
A total of six successful public librarians from developing and transition economy countries will be awarded scholarships. The scholarship will cover travel to and from Aarhus, Denmark, local transport and accommodation, the conference fee, meals, and visa costs.
When is the deadline?
The deadline for applications is 7 November 2016.
Are you eligible to apply?
To be eligible for a scholarship, you must:
Work at a  public or community library.
Have from three to 10 years' experience as a library professional.
Live and work in a developing or transition economy country.
Have sufficient English language skills to fully participate in conference activities.
Successful applicants will be expected to participate before, during and after the Festival by helping to design the Festival programme, giving presentations and taking part in interactive and creative sessions, and sharing experiences of the Festival widely, with colleagues and fellow librarians, through social media and other channels.
How to apply
All applications must be submitted by 7 November, 2016, by 18:00 EET (Eastern European Time).
You must apply through the EIFL Electronic Submission System. Click here for full details and to access an application form.