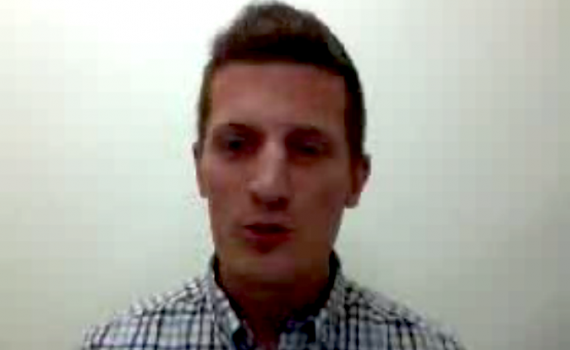 Posted: February 28, 2014
67 participants from 25 countries attended the OpenAIRE webinar on ZENODO with Lars Holm Nielsen  from the European Organization for Nuclear Research (CERN) on February 26, 2014.
Participants from a diverse range of countries including Argentina, Austria, Croatia, Cyprus, Denmark, Finland, France, Germany, Hungary, Iceland, Italy, Lithuania, Palestine, Poland, Portugal, Romania, Senegal, Spain, Sweden, Switzerland, Turkey, Uganda, the UK, Ukraine and the USA were all in attendance. 
Lars gave an overview of ZENODO, focusing on new features. Lars was also available for Q&A session afterwards with the participants.
About ZENODO
ZENODO is a repository service that enables researchers, scientists, projects and institutions to share and showcase multidisciplinary research results (data and publications) that are not part of existing institutional or subject-based repositories.
ZENODO enables researchers, scientists, projects and institutions to:
easily share the long tail of small research results in a wide variety of formats including text, spreadsheets, audio, video, and images across all fields of science;
display and curate their research results and get credited by making the research results citable and integrate them into existing reporting lines to funding agencies;
easily access and reuse shared research results.
ZENODO assigns all publicly available uploads a Digital Object Identifier (DOI) to make upload easily and uniquely citeable.    
Watch the webinar
View a recording of the webinar here.
Download the slides here [PDF].
View the Slideshare slides here.
Background
EIFL is one of the OpenAIRE (Open Access Infrastructure for Research in Europe) project partners along with 41 other partners covering 31 European countries.
The 30-month OpenAIREplus project, funded by the EC 7th Framework Programme, facilitates access to the entire open access scientific production of the European Research Area, providing cross-links from publications to data and funding schemes.
EIFL is responsible for interaction with NOADs and oversees and guides NOADs in 12 Eastern European countries including: Bulgaria, Croatia, Czech Republic, Estonia, Hungary, Latvia, Lithuania, Poland, Romania, Serbia, Slovakia and Slovenia.