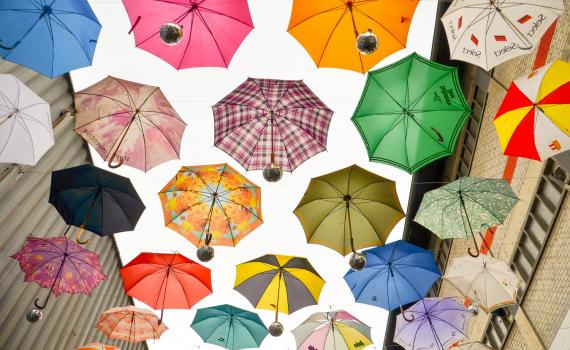 Posted: December 12, 2018
The European Union-funded FOSTER project has launched 10 free online courses for early career researchers covering key topics of open science, and is awarding 'open badges' which recognize the skills and knowledge of learners who complete the courses.
The courses answer common questions about putting open science into practice, and include practical tips on getting started with open science as well as information on discipline-specific tools and resources.
There are three kinds of badges learners can claim: a badge for each course completed; a specialism badge, for learners who complete a specialist area, or 'pathway' and an open science practitioner's badge, for learners who complete all specialist areas.
The open badges are issued according to international standards. They provide visual symbols of accomplishments packed with verifiable data and evidence that can be shared across the web.  
COMPLETING COURSES
To access the courses and claim your badges, you will need to create a free account on the FOSTER portal. Each course takes about one to two hours to work through. At the end of each course is a quizz. To receive an open badge, learners must successfully complete the quizz.
Learners do not have to work through the courses in any particular order. The system tracks learners' progress and you can claim the badge as soon you complete each course.
Courses can also be accessed without registration if no badge is desired.
WHAT'S IN THE COURSES?
The courses cover the following topics:
What is open science? - to help you to understand what open science is and why it is important.
Best Practice in Open Research - introducing practical steps for opening up your research practices and meeting expectations relating to openness from funders, publishers and peers.
Managing and Sharing Research Data - focusing on which data you can share and how you can go about doing this most effectively.
OSS and Workflows - introducing Open Source Software (OSS) and workflows as an emerging but critical component of open science.
Data Protection and Ethics - about responsible data sharing.
Open Licensing - choosing the best open licence for your open research outputs.
Open Access Publishing - about the skills needed for making your publications openly accessible in line with funders' requirements and in the wider context of open science.
Sharing Preprints - introducing the practice of sharing preprints and helping you to see how this can support your research.
Open Peer Review (OPR) - introducing OPR, and getting started with OPR.
Open Science and Innovation - on how Responsible Research and Innovation is accelerated through open science.
SPECIALISING THROUGH A LEARNING PATHWAY
For learners who want to become more knowledgeable about specific areas, FOSTER suggests five learning pathways through the courses to gain particular competencies. Each learning pathway, or specialist area, comprises four to five individual courses. Upon successful completion of a learning pathway, learners will receive a specialism badge. If all pathways are completed, the participant will be awarded an open science practitioner badge.
Pathways include:
The open peer reviewer - will help you to understand the move towards Open Peer Review and equip you to participate - both as an author and as a reviewer.
The responsible data sharer  - will equip you with the knowledge you need to make informed decisions about sharing your data responsibly.   
The reproducible research practitioner - will help you to make sure that your published findings can stand up to scrutiny and serve as a solid foundation for others to build upon.
The open innovation accelerator - will provide you with the skills you need to spot opportunities and to build open innovation aspects into your research.
The open access author - will help you to look at publishing in a more holistic way to ensure that your publications, underlying data and software are accessible and can be used to support your findings.
The learning pathways are accessible via the main page of the FOSTER portal.
EIFL is a partner in the FOSTER project  and is responsible for coordinating all training activities for the project.