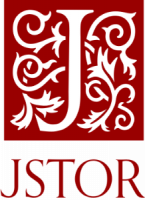 JSTOR is a digital library of more than 2,800 academic journals, 100,000 books, 2.5 million images, and 2 million primary source objects in 75 disciplines. EIFL members can separately license books and Artstor images directly with JSTOR.
JSTOR is part of ITHAKA, a not-for-profit organization that also includes Ithaka S+R and Portico. 
JSTOR helps people discover, use, and build upon a wide range of content through a powerful research and teaching platform, and preserves this content for future generations.