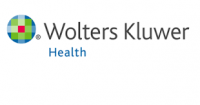 Wolters Kluwer Health provides trusted clinical technology and evidence-based solutions that engage clinicians, patients, researchers, students, and the next generation of healthcare providers. With a focus on clinical effectiveness, research and learning, safety and surveillance, and interoperability and data intelligence, their solutions drive effective decision-making and consistent outcomes across the continuum of care. 
Portfolio includes Emmi Patient Engagement, Health Language, Lexicomp, Lippincott, MediSpan, Ovid, POC Advisor, Sentri7, Simplifi 797, UpToDate, and UpToDate Advanced.
The Lippincott Journals include prominent, authoritative, and high-impact journals in medicine, allied health and nursing, covering peer reviewed research, case studies, multi-media, and open access content spanning a breadth of healthcare specialities and interests.
EIFL has negotiated agreements for Article Processing Charges