ABOUT THE RESOURCE
DOCUMENT LANGUAGE:
English
In 2011-2013 EIFL provided financial support to 34 projects that implemented national and institutional open access (OA) advocacy campaigns to reach out to research communities and OA publishing initiatives.
Through small grants and support from their own institutions, the projects engaged in a wide variety of campaigns and activities, including: holding workshops, creating websites, building institutional OA repositories, creating e-learning courses, and implementing OA publishing platforms.
The case studies resulting from the projects reveal impressive first-time achievements and will help increase the availability of research literature in developing and transition countries.
Learn more about the key achievements for this national OA campaign in Lithuania below. You can access the full case study (strategies, tactics and tools, success stories and lessons learnt) by clicking on the download button.
About the project in Lithuania
The Lithuanian Society of Young Researchers (LSYR), the Lithuanian Research Library Consortium and the Association of Lithuanian Serials implemented the EIFL-funded project in 2012 educating young researchers on the benefits of OA and engaging them to become OA advocates in the country.
Key Achievements
The Lithuanian Society of Young Researchers is committed to OA and plans to continue training on OA for young researchers.  
Partnership among all national stakeholders in R&D was formed. The Research Council of Lithuania and the Ministry of Education and Science were engaged and actively supported the OA discussions.
A national OA Working Group was created that includes representatives from the Research Council of Lithuania, the Lithuanian Science Academy, the Lithuanian Research Library Consortium, the Lithuanian Society of Young Researchers, the Research and Higher Education Monitoring and Analysis centre (MOSTA), Agency for Science, Innovation and Technology (MITA), and the universities. The goal of the Working Group is to implement the recommendations on OA for funding agencies and research institutions.
Over 300 stakeholders were trained; video recordings of most of the presentations are available online for anyone to view.
Websites of institutions across Lithuania were updated with comprehensive, up-to-date information about OA and its benefits.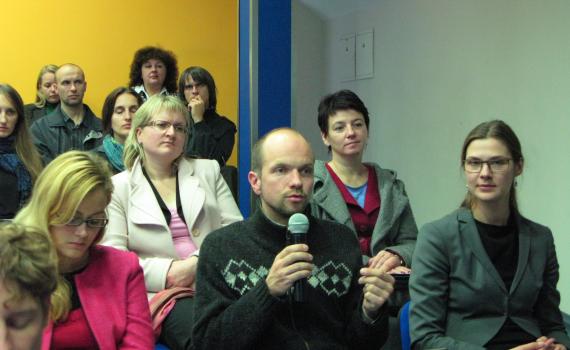 The openness as a most important value is included in the strategic plan of the organization because it is the background for the collaboration, creativity and development. The open access can contribute to the assurance of quality of the research.