ABOUT THE RESOURCE
PRESENTER:
Hilton Gibson (Stellenbosch University, South Africa)
DOCUMENT LANGUAGE:
English
If you manage an open access (OA) repository using DSpace free and open source software and would like to customize it, check out this webinar offered by EIFL, the Institute of Development Studies and Stellenbosch University.
"The rule of thumb for resource scarce institutions is to keep customization to the absolute minimum if DSpace upgrades are done on a yearly basis," says Hilton Gibson (Stellenbosch University, South Africa). The webinar includes useful tips on applying 'Module Overlay Method' to DSpace customization, and  and talks about high, medium and low priority items for DSpace customization from the user perspective:
High priority items
Medium priority items
Low priority items
USEFUL LINKS
Watch recorded demos by Hilton Gibson on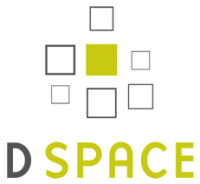 As of DSpace 5.x you can use Google Analytics to monitor downloads and also view the stats within the DSpace User Interface. If an author has setup their Google scholar profile well, then each item authored by them is added to the repository, the publication is automatically attached to the profile. Hence repository sitemaps are very important.