ABOUT THE RESOURCE
PRESENTER:
Hilton Gibson (Stellenbosch University, South Africa)
DOCUMENT LANGUAGE:
English
Would you like to upgrade your open access repository to the newer version of DSpace? Check out this webinar offered by EIFL, the Institute of Development Studies and Stellenbosch University about upgrading DSpace.
Hilton Gibson (Stellenbosch University, South Africa) shares useful tips on:
How to manage changes so that they do not affect the uptimes of the production system too much and are controlled by all interested parties.
How to make upgrades of DSpace a lot simpler adopting a single reference architecture
How to prepare for the upgrade.
How to upgrade DSpace: version strategy, general and methodology guidelines, checklist
How to upgrade a server: methodology, procedure and tips
How to upgrade hardware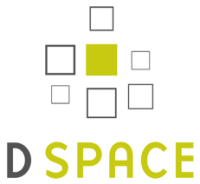 Use a change management system! Build a test/development system on another server, typically an old retired server. Try not to make major changes to the system during peak usage times of the year. Pick a time when there are very few users on the system. Before changing anything on the production server ensure your backups are working. It is a good idea to keep incremental backups for a period of at least seven days. Upgrading involves three systems: the repository software each year; the server software every three years; and the hardware every four years, if not virtualised or in the cloud. Keep the old machine running for a while until the new machine is stabilised. This way you have a live backup in case of big problems.