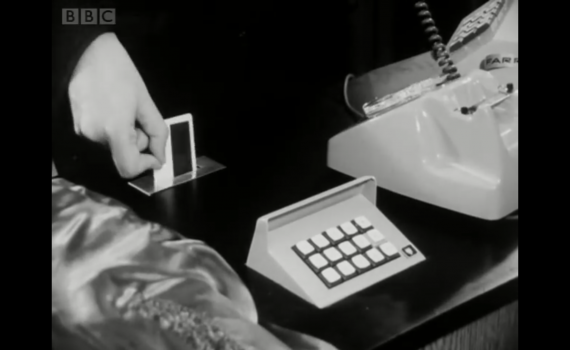 Posted by
Teresa Hackett
, Copyright and Libraries Programme Manager, February 25, 2016
Tomorrow's world: a guessing game
'Tomorrow's World', BBC television's flagship popular science programme that began in 1965 and ran for almost 40 years, featured new scientific developments each week and sometimes put inventions to the test live on air.
While many new technologies introduced on the programme became commonplace, such as the breathalyser (1967) and the compact disc (1981), others like the fold-up car that fitted into a suitcase didn't make it past the prototype stage.
Guessing what predictions would come true was part of the programme's enormous appeal. Would cashless banking really take off (1969)? Would the floating bicycle become a fashionable new mode of transport (1983)? Is there life on Mars (1965)?
The point was that it wasn't possible to predict the real 'tomorrow's world' with any great certainty.
And that's the point of a flexible exception in copyright law today. The virtue of a flexible exception such as fair use/fair dealing is that the law can enable uses of copyright-protected content that were not foreseen when the law was developed. Especially in a world of rapid technological change, the pace of which has only accelerated since 'Tomorrow's World' was in its heyday.
 
Text and data mining: contrasting rules
Take, for example, text and data mining (TDM) that is often described as the 'new frontier for science and research'.
When the European copyright directive was adopted in 2001, text and data mining of large datasets to generate new knowledge and discovery in areas as diverse as biological science, particle physics, and literary history was unheard of, at least in policy circles. (At that time, the discussion was mainly about music. The Napster case had just been decided, and electronic consumer devices such as MP3 players were just coming on the market in Europe.)
Text and data mining almost certainly wasn't on the minds of legislators in the US, when its Copyright Act was enacted in 1976.
So how is text and data mining of copyright-protected content allowed in the US, and not currently permitted in continental Europe? The answer is fair use that in almost all cases permits TDM (as long as the results don't make the underlying text publicly available).
Note: the EU is playing catch-up with plans to introduce a specific exception for text and data mining in 2016, following a similar move by the UK in 2014. But how many other new technologies that come on stream over the next 15 years will the EU effectively miss out on?
 
Copyright keeping up with technology
Commercial content such as e-journals, that researchers need to access for TDM purposes, are usually managed by the institution's library. In the US, fair use also allows libraries to undertake other technology-enabled activities such as digital preservation, web archiving and digitization for building search catalogues.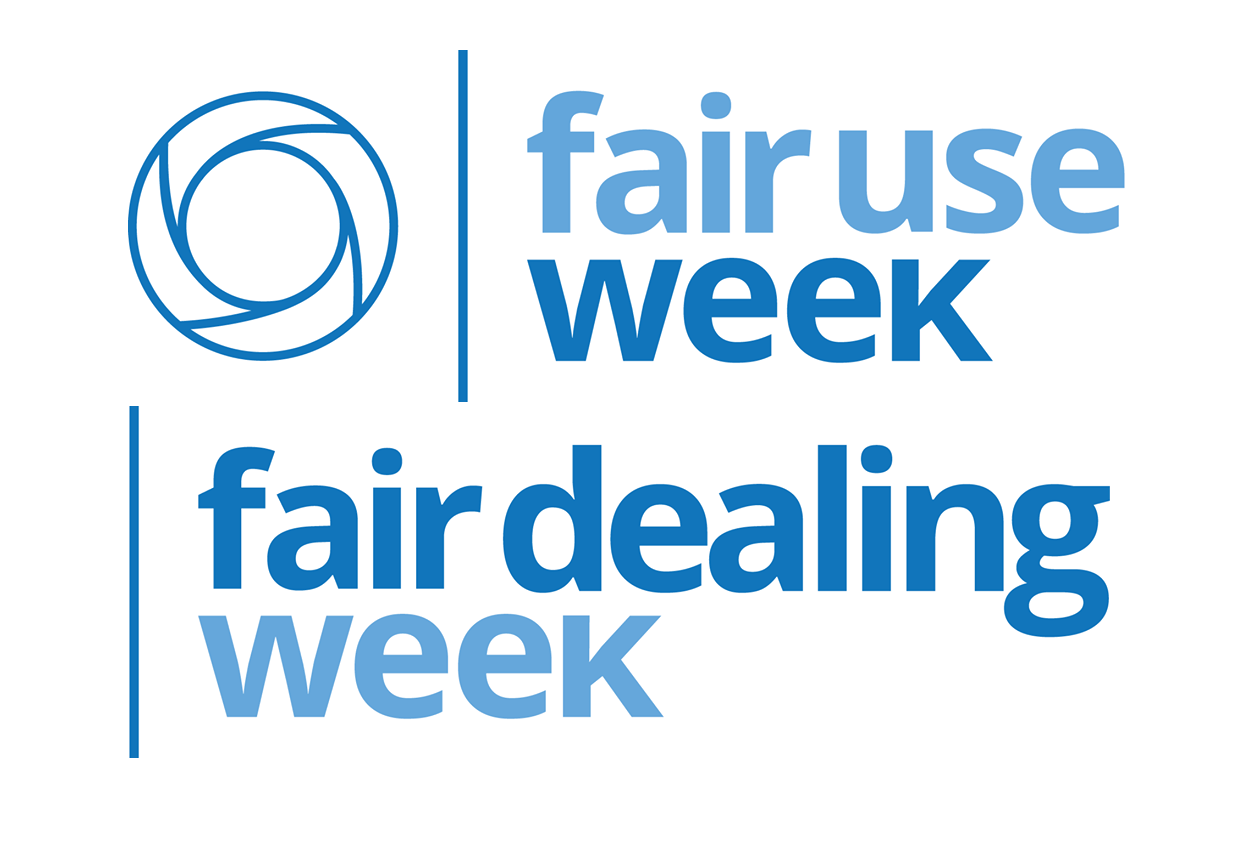 In other words, by allowing libraries to respond quickly to new technologies, fair use enables the development of new services for the benefit of users and society at large.
In this context, the ability of the law to keep up with new technology is paramount.
But we know that updating the law takes time – it's not unusual for the legislative process to take three to five years, sometimes even longer. So by the time the new law is adopted, it's already out of date because the technology has moved on.
Fair use helps to keep the law up-to-date with technology, and with new ways of learning and sharing.
Reducing 'laundry lists' and trade-offs
The absence of a flexible provision, such as fair use, means that each and every use must be specified in the law. The side-effect is that it can result in what seems like a rather long list of exceptions necessary to enable everyday library services and activities. Examples include, preservation, supporting education, serving persons with disabilities, as well as overcoming newer problems such as orphan works. (The European copyright directive (2001) itself lists 21 exceptions in total, of which one is specific to libraries).
For policy-makers trying to reconcile competing interests, long lists of library requests understandably don't always go down too well. (Ideally the law has specific exceptions for core activities, such as preservation, supported by a fair use-type provision).
In addition, multiple issues are prone to trade-offs during negotiations that can inadvertently result in equally important and valid provisions being struck down.
Fair use can reduce the need for a long list of specific exceptions, can render requests by libraries politically more palatable, and can mitigate against unfortunate trade-offs that might otherwise result.
Kyrgyzstan: the strategic benefit of fair use
The strategic benefit of fair use led to its inclusion in the recently launched project 'Right to Read – Right to Knowledge', coordinated by the Kyrgyzstan Library Information Consortium (KLIC).
The one day kick-off conference that took place in Bishkek in February 2016 had three themes: the Marrakesh Treaty for persons with print disabilities, the doctrine of fair use, and improving Kyrgyz copyright law for the digital age.
Fair use is a well-known, international term. "It translates well into Kyrgyz and Russian, so the idea is easy to explain to our policy-makers," explained Sania Battalova, Project Manager. "Librarians are not against copyright. We want to be honest, and fair to authors. But we need reasonable rules that allow some flexibility for librarians to follow in everyday situations, especially since copyright is still a relatively new concept in Kyrgyzstan".
"We also try to be pragmatic," continued Battalova. "Since every single word in draft legislation is fought over, anything we can do to reduce the words without undermining the effect on libraries is to be welcomed".
Fair use is grounded in criteria that can be applied by the courts, and provides a flexible framework to serve the interests of rightsholders, libraries and the general public.
Copyright law that's relevant today and tomorrow
We now know that cashless banking, featured on Tomorrow's World in 1969, did take off and that the floating bike idea didn't succeed. As for life on Mars, after more than a century, there is still speculation. Scientists say we may have an answer within five years.
One thing is for sure, it's impossible to really predict.
In the meantime, copyright has a handy mechanism for ensuring that the law remains relevant and responsive: it's called fair use. Let's use it.
Postscript: it is said that many original episodes of Tomorrow's World owe their existence to a home taper who recorded the weekly programmes in the 1970s and 80s. In 2015, the UK government announced that it would not be taking further action after the private copying exception introduced in 2014 (that would permit activities such as time shifting), was quashed by the courts.
EIFL is participating in Fair Use/Fair Dealing Week, an annual celebration of these two important copyright doctrines that takes place from 22-26 February 2016. Over 40 countries around the world have fair use or fair dealing in their copyright laws. The EIFL draft law on copyright (2014) includes a fair use/fair dealing provision.
EIFL partner countries that have fair use or fair dealing provisions in their copyright law are Kenya, Myanmar, Namibia, Uganda, Zambia, Zimbabwe. (Botswana, Ghana, Lesotho and Malawi have replaced fair dealing with other exceptions).
Further reading
Fair use/fair dealing week 2016
Fair Use: A Place in the World. Fair Use Week 2016: Day One With Guest Expert Kenneth D. Crews
Time to consider open norms (seriously) EIFL blog
Fair use and blurred lines between common law and civil law countries. Guest blog for EIFL by Professor Brandon Butler.
Policymakers in Kyrgyzstan pledge support for the Marrakesh Treaty. EIFL news
EIFL Draft Law on Copyright (2014) p.40 Article 17C Fair dealing