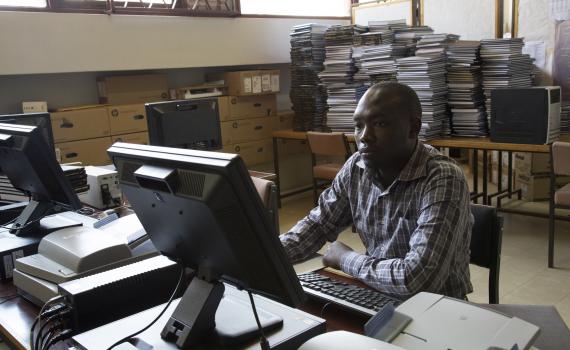 Posted by
Iryna Kuchma
, Open Access Programme Manager, March 9, 2015
EIFL has released a new video that shows the impact of an EIFL Open Access Programme (EIFL-OA) supported project that succeeded in opening up critical research from Kenyan researchers to the world.
The video features students, librarians, faculty and research administrator (DVC) from the University of Nairobi. The university is the largest in Kenya, serving over 60,000 students.
Before EIFL's open access projects first began, important research being done by the university was being buried in shelves filled up with print  research materials. This made the knowledge inaccessible to both larger Kenya society and the world.
Open access – which provides free and unrestricted online access to research output – was a powerful solution that could help the university share their knowledge to benefit more people.
In 2012, EIFL supported the university in charting a new course by developing an open access policy. The policy set forth created the guidelines and infrastructure for the institution to be able to publish its research both online and freely for the first time.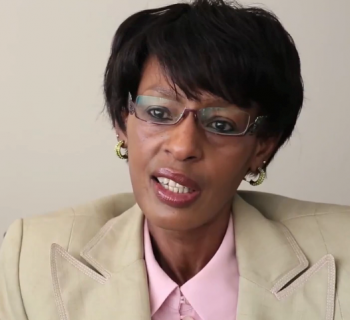 By 2015, the university has uploaded over 76,000 documents to its open access repository  (an online database that houses all the research).
"It's opening up our research. The research that we are doing in our universities. Making it available to others," said  Prof. Lucy W Irungu, the Deputy Vice-Chancellor, Research, Production and Extension at the University of Nairobi.
"The research we do is supposed to be for the public good. We are being funded by public institutions, donors, and I think its good to be able to share," she continued.
WATCH THE VIDEO NOW:
BACKGROUND
EIFL first began advocating for OA in eastern Africa in 2010, when we supported the first OA workshop in Kenya.
Since then, EIFL has worked with a variety of local stakeholders to raise awareness, support OA policy work and provide practical training to promote, support and establish OA journals and OA repositories at institutions of higher learning.
Read more about our work in East Africa here.