Event Date
: 12 Dec 2022 - 16 Dec 2022
Brussels, Belgium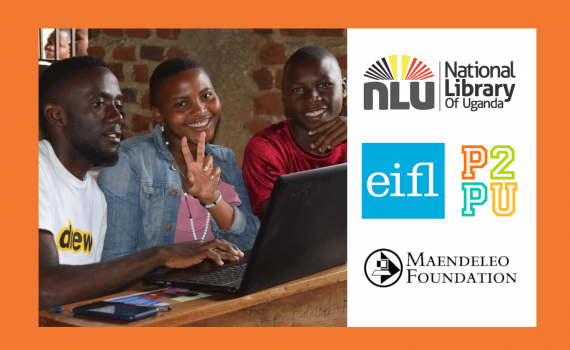 EIFL and partners in the Digital skills and inclusion through libraries in Uganda project will take part in the Wehubit Knowledge Exchange Network in Brussels. 
The project, which is  supported by the Wehubit Programme implemented by the Belgian development agency, Enabel, builds the capacity of 27 public and community libraries to provide digital skills training in their communities, specifically targeting women and youth, and connect them to online learning opportunities. 
Ugne Lipeikaite, EIFL Impact Manager, Adonia Katungisa, National Library of Uganda, Grif Peterson, Peer 2 Peer University (P2PU) and Asia Kamukama, Maendeleo Foundation / Uganda will participate in the event. The agenda includes discussion of innovation, moments of exchange between Wehubit Knowledge Exchange Network members, reflection and learning sessions, meetings with Enabel colleagues, and the opportunity to showcase digital social innovation to a wide range of stakeholders.