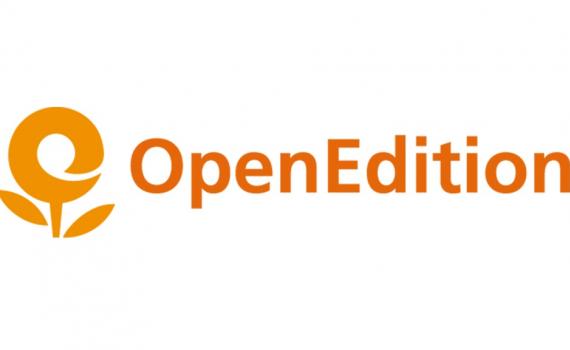 OpenEdition is a French open access publisher, run by OpenEdition Center, the centre for open electronic publishing. Through the agreement with EIFL, OpenEdition provides free institutional access to its Freemium for Journals collection of 175 journals, published by university presses and small academic publishers until December 2022.
The journals cover the subjects of humanities and social sciences. About 80% of the publications are in French, and half of the journals regularly publish articles in more than one language, including English, Spanish, Italian and Portuguese.
New titles for 2020 are: Recherches germaniques (German Studies), Archipel (Insulindian Studies), Revue germanique internationale (German Speaking World Studies), Bulletin de correspondance hellénique (Ancient Greece & Byzantine World Studies), Bulletin de correspondance hellénique moderne et contemporain (Eastern Mediterranean and Balkan area Studies), Revue d'anthropologie des connaissances (Humanities & Social Sciences).
FREE DOWNLOADING AND ARCHIVAL RIGHTS
The OpenEdition Freemium for Journals collection licensed by EIFL is available for free to everyone to read in HTML format via the publisher's website. Through the agreement negotiated with EIFL, additional features, such as accessing and downloading journals in PDF or ePUB formats, are available at no cost (OpenEditions usually charges institutions to access journals in reader-friendly formats such as PDF or ePUB). Libraries that sign up to this collection also get archival rights to the content and can download COUNTER usage statistics.
The renewed agreement runs until 31 December 2022 and is open to libraries in 28 EIFL partner countries:
Armenia, Congo, Côte d'Ivoire, Ethiopia, Fiji, Georgia, Ghana, Kenya, Kosovo, Kyrgyzstan, Laos, Lesotho, North Macedonia, Malawi, Maldives, Moldova, Myanmar, Namibia, Nepal, Palestine, Senegal, Sudan, Tanzania, Uganda, Ukraine, Uzbekistan, Zambia, Zimbabwe
Institutions that are interested in getting access to this content should contact the EIFL Licensing Programme coordinator in their country, who will send them documentation to complete.
Find out more about the EIFL-negotiated agreement for OpenEdition Freemium for Journals.