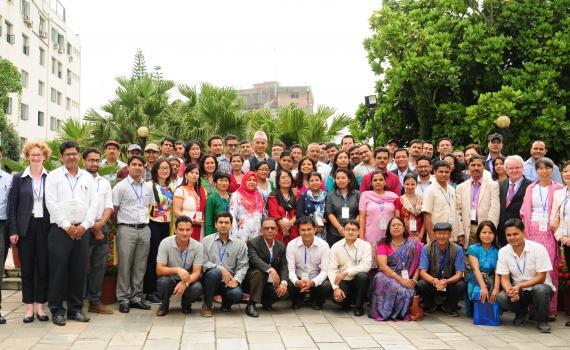 EIFL is delighted to announce that our popular library guide to the Marrakesh Treaty for persons with print disabilities is now available in Nepali, bringing to six the total number of languages for the guide.
The Marrakesh Treaty, which entered into force in September 2016, gives organizations like libraries the right to reproduce printed works in accessible formats like braille and audio, and to exchange these works across national borders. EIFL has been a strong advocate for ratification of the Marrakesh Treaty and its implementation into national law.
'The Marrakesh Treaty: an EIFL Guide for Libraries' is a key resource for librarians supporting ratification and national implementation of the Treaty. The guide provides a straightforward introduction to the Treaty and its key provisions, and concrete recommendations for implementation in order to maximize accessible reading materials available through libraries.
In addition to the new Nepali version, EIFL has published the guide in English, French, Lithuanian, Russian and Serbian.
EIFL would like to thank Mr Pratyush Nath Upreti and colleagues at Upreti & Associates for translating the EIFL Marrakesh guide and for invaluable assistance in producing the Nepali version. We hope it will be a useful resource for librarians, the visually impaired community and policy-makers who are working towards ratification of this important Treaty.
Visit EIFL Resources to download The Marrakesh Treaty: an EIFL Guide for Libraries (Nepali)
BACKGROUND
Read about EIFL's copyright work in Nepal.
Read about EIFL's work advocating for the Marrakesh Treaty.