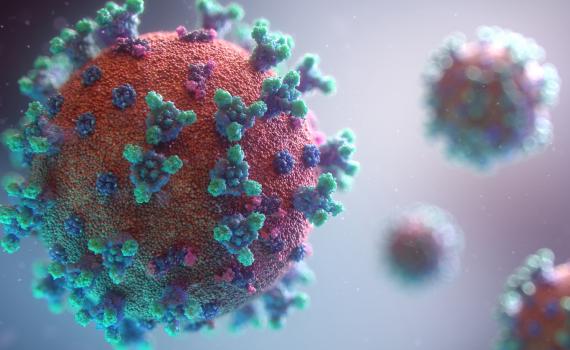 In response to the COVID-19 pandemic, we are working with our partners globally to help ensure that education and research continue despite disruptions, and that the scientific and health sectors have access to the widest range of trusted resources to support their work while the crisis continues.
The pandemic has forced libraries to reorganize their operations in order to continue services for faculty and students who are now working and studying remotely, from their homes. The shift to virtual learning presents particular challenges to institutions in the transition economy and developing countries where EIFL works. For example, many university libraries do not have sufficient IT infrastructure or the financial means to put remote access systems in place in order to allow faculty and students to access subscribed e-resources from home.
In response to these challenges, we have been active on a number of fronts.
EIFL and our partner library consortia have joined the ICOLC statement on the Global COVID-19 Pandemic, which calls on publishers and content providers to make any relevant information and data sets about COVID-19, Coronaviruses, vaccines, antiviral drugs, etc. open access immediately. 
So that teaching, learning and research can continue online, while universities are closed, the ICOLC statement also calls for publishers and content providers to temporarily lift paywalls on subscribed content or to develop alternative methods for off-campus authentication.     
In addition to signing the ICOLC statement, we have also directly contacted all our partner publishers asking them to lift paywalls on e-resources subscribed by libraries in EIFL partner countries, or to provide access to their content via username & password. Many agreed quickly and we thank them warmly! 
While the global scientific community is working tirelessly to find treatments and a vaccine for COVID-19, we are joining efforts to support them. 
Together with our partners in the OpenAIRE project we have created a Coronavirus Disease Research Community - COVID-19, for researchers who deposit their research outputs in the Zenodo repository. The new community collects research outputs that may be relevant to COVID-19 or the SARS-CoV-2. 
In April, OpenAIRE is also planning to launch a COVID-19 Gateway which will gather all COVID-19 research outputs into one place, from the Zenodo repository, the OpenAIRE portal and many other global, trusted COVID-19 sources as these emerge during the crisis.
EIFL also participates in the Research Data Alliance COVID-19 Working Group that is defining guidelines on data sharing and reuse under the present COVID-19 circumstances to help researchers follow best practices to maximize the efficiency of their work.
In addition, the pandemic raises important issues related to copyright. For example, the ability to text and data mine copyrighted content (to help in the search for medical treatments, for example), and the unprecedented shift to online teaching and learning can all be helped, or hindered, by copyright laws.
In countries where copyright laws have a good range of digital exceptions for libraries, research and education, a flexible fair use-type exception, and a provision that protects library exceptions from being overridden by licence terms, libraries are best placed to support research and education. However exceptions for libraries and education in the copyright laws of most developing countries are wholly inadequate. 
Together with our partners, we have written an open letter calling on the World Intellectual Property Organization (WIPO) Director General, Dr Francis Gurry, to provide guidance to member states to ensure that the IP regime supports urgent worldwide efforts to tackle COVID-19.
Since 2011, EIFL has been advocating at WIPO for an international copyright instrument to fully support the work of libraries in the digital age. The pandemic, and its consequences, have brought sharply into focus the issues that EIFL has been raising at WIPO. In the current context, we hope that the need for global rules that support online education, research and access to culture, and the importance of leaving no country or region behind, will finally be recognized.
Fortunately EIFL´s core operations have not been disrupted. Since 2003 we have been working in a virtual office. Our staff work from Lithuania, Ireland, United Kingdom, Chile, Belgium, USA, France and Ukraine, and we are continuing to support our network of library consortia in developing and transition economy countries.
Read about how our public library partners are responding to the COVID-19 pandemic, the lockdowns and other restrictions on movement.