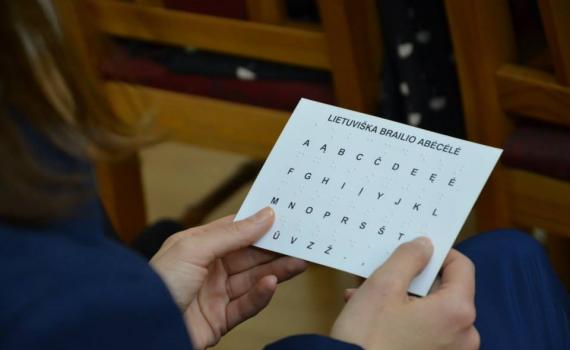 Posted: December 16, 2016
Plans by the European Commission (EC) to implement the Marrakesh Treaty for persons with print disabilities comprise two legislative proposals in a single package.
The first proposal is a Directive that allows for the creation and circulation of accessible format copies of books and other printed material within the European Union (EU). EIFL welcomes the Directive.
The second proposal is a Regulation on cross-border exchange of accessible format copies from EU member states to non-EU countries.
EIFL opposes extra record-keeping requirements in the Regulation that exceed what is required by the Marrakesh Treaty. Article 5 in the Regulation exceeds the Marrakesh Treaty in three ways:
It does not specify that 'authorized entities', that is, organizations such as libraries, are allowed to follow their own record-keeping practices and procedures.
It requires authorized entities to publish information on the manner in which they comply with their record-keeping obligations.
It also appears from the proposed Regulation that rightsholders can make unlimited demands for information about accessible works sent from EU to non-EU countries.
Taken together, these extra requirements could present significant challenges for libraries, especially non-specialized institutions. If left unchecked, these extra requirements could undermine the effectiveness of cross-border exchange with third countries, and thus the very objective of the Treaty - to ensure the 'right to read' for people who are blind, visually impaired or otherwise print disabled.
While the Directive recognizes the need to avoid administrative burdens for authorized entities that are creating and sharing accessible formats within the EU, the Regulation imposes burdens for transfers outside the EU.
To foster the development of a truly global network of authorized entities as envisaged by the Marrakesh Treaty, there should be just one record-keeping standard – the standard set out in the Treaty. The EU should not impose new requirements that will result in one rule for EU transfers and another for transfers to the rest of the world.
To demonstrate true leadership of which EU citizens and libraries can be proud, implementation of the Treaty in the EU must not disadvantage people with print disabilities living in other regions of the world, including in developing countries.
Let's have one treaty, one set of rules.
Read EIFL's comments on European Commission proposals regarding implementation of the Marrakesh Treaty for persons with print disabilities.
Read about EIFL's work advocating for the Marrakesh Treaty.