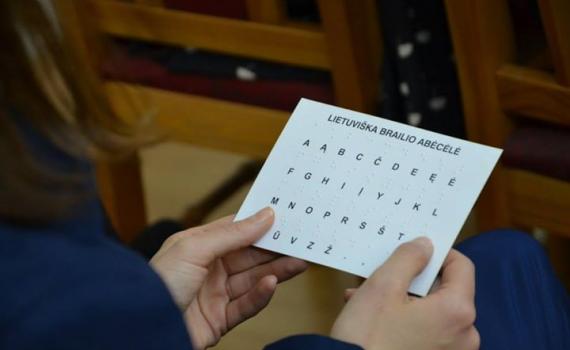 What a great start to 2018! January brought the good news that legislators in three diverse parts of the world have given the green light to the Marrakesh Treaty for persons with print disabilities. Once the legal instruments have been deposited at WIPO in Geneva, people in an additional 30 countries will be able to benefit from the landmark Treaty.
In Moldova, on 12 January 2018, a new law approving accession to the Marrakesh Treaty was published in the Official Gazette. The new law, signed by the President of the Republic of Moldova on 28 December 2017, commits the government to taking the necessary measures for national implementation of the provisions of the Treaty, while the Ministry of Foreign Affairs and European Integration will prepare and deposit the instrument of accession at WIPO.
In Strasbourg, on 18 January 2018, adoption of a legislative resolution by the European Parliament cleared the way for the European Council, made up of heads of government, to join the Marrakesh Treaty on behalf of the European Union and its 28 member states. Therefore, when the EU deposits its instrument of ratification at WIPO, expected to coincide around the deadline for national implementation of the EU's Marrakesh Directive (11 October 2018), the Treaty goes 'live' in the 28 member states of the EU. Read or watch the European Parliament debate online.
Last but not least in Zimbabwe, on 23 January 2018, the National Assembly supported a motion to approve ratification of the Marrakesh Treaty, presented by the Minister of Labour and Social Welfare. During the debate, members of parliament spoke passionately about the benefits of the Treaty for the estimated 375,000 blind and visually impaired people living in Zimbabwe, many of whom are unable to further their education because of difficulties in accessing learning materials. There was a strong emphasis on practical results and the need for concerted efforts by Government, libraries and academic institutions to actually deliver the accessible books needed by the beneficiaries.
Background
The Marrakesh Treaty creates an international legal framework that makes it possible for organizations like libraries to make accessible format copies (for example, in braille, large print and audio) of books and other printed works, and to share these copies across national borders with other countries that have ratified the Treaty (currently 33 countries).
EIFL is really looking forward to the next, and final, step towards ratification of the Marrakesh Treaty in Moldova, Zimbabwe and the EU when the legal instruments are deposited at WIPO (the World Intellectual Property Organization), the UN specialized agency that administers the Marrakesh Treaty.
In the meantime, EIFL will be supporting libraries in partner countries for the best implementations into national law, and raising awareness of the practical benefits of using the Treaty.
EIFL is actively supporting ratification of the Marrakesh Treaty and its implementation into national law in over a dozen EIFL partner countries. Read more about our work here.