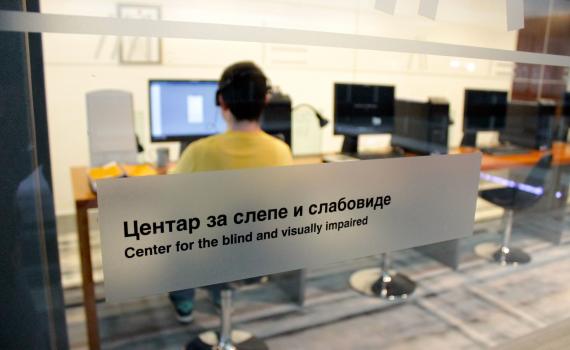 On 24 February 2020, the Republic of Serbia became the 92nd country to join the Marrakesh Treaty for persons with print disabilities, and the first country in the western Balkans.
The National Library of Serbia (NLS) has been at the forefront in providing library and information services to people in Serbia with print disabilities, and since 2013 has been a strong advocate for accession by Serbia to the Marrakesh Treaty. 
"We are delighted that Serbia has joined Marrakesh", said Dragana Milunovic, NLS Deputy Director and EIFL Copyright Coordinator in Serbia. "Once implemented into national law, the treaty will significantly boost services and reading material at the Library's Centre for Blind and Visually Impaired People." Founded in 2011, the Centre provides equipment, software and over 5,400 books in Braille and other accessible formats to over 100 regular patrons.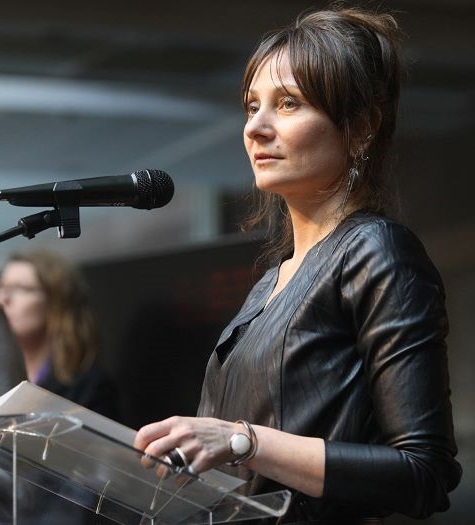 "Dragana played a lead role in advocating for Marrakesh," said Teresa Hackett, EIFL Copyright and Libraries Programme Manager. "For example, by translating the treaty text and EIFL's Marrakesh guide into Serbian, holding meetings with the Intellectual Property Office, participating in stakeholder discussions, and giving presentations at national and regional events, Dragana laid the groundwork for successful adoption of the treaty in Serbia."
There are also opportunities for enhanced regional cooperation with neighbouring countries that share the Serbo-Croat language such as EU member state Croatia, that implemented the European Marrakesh Directive in 2019.
The Marrakesh Treaty gives libraries the right to convert printed works into accessible formats (such as braille, audio, large print and digital accessible formats) for print-disabled people without having to ask permission from rightsholders, and to share these works across borders. 
EIFL congratulates Serbia for taking this important step to improve the lives of people with print disabilities. EIFL looks forward to implementation of the treaty into national law, and to working with our partner, the Serbian Library Consortium for Coordinated Acquisition (KoBSON) to support practical on-the-ground implementation by libraries.
The Marrakesh Treaty enters into force in Serbia on 24 May 2020.
FIND OUT MORE
Find out more about EIFL's support for ratification of the Marrakesh Treaty in partner countries and implementation of the treaty into national law.