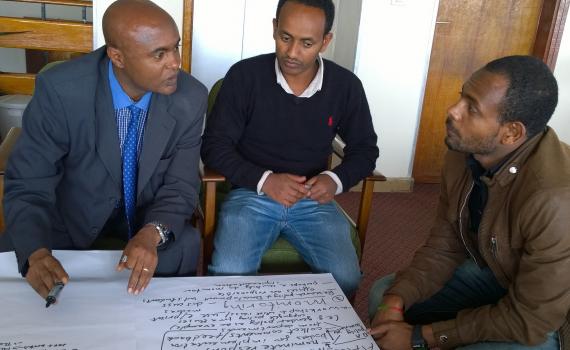 EIFL is pleased to announce a new eight-month project that will support Ethiopian universities in developing open access (OA) policies and launching open research data services.
The 'Sharing best practices of Addis Ababa University (AAU) on open access (OA) to other institutions in the country, sustaining current OA projects and a workshop on open research data' project aims to increase the visibility and the impact of Ethiopian research outputs.
The project will be implemented by AAU Libraries and will include the adoption of an AAU OA policy and the promotion of the AAU OA publishing platform 'Ethiopian Journals Online' (EJOL), with the main goal that more journals will join EJOL this year.
Within the scope of the project, a workshop on open research data for AAU and selected members of the Consortium of Ethiopian Academic and Research Libraries (CEARL) will also be conducted to train researchers, research administrators and librarians on the importance of making research data openly available, discussing open research data policies in universities and best practices in data sharing.
Learn more about EIFL's OA work in Ethiopia here.
BACKGROUND
The Open Access programme removes barriers to knowledge sharing by advocating for the adoption of open access (OA) policies and mandates, and by building the capacity to launch and sustain OA repositories and journals.
In Ethiopia, EIFL has supported the launch of the open access publishing platform Ethiopian Journals Online and advocated for setting up open access repositories and introducing open access policies in universities and research organizations.