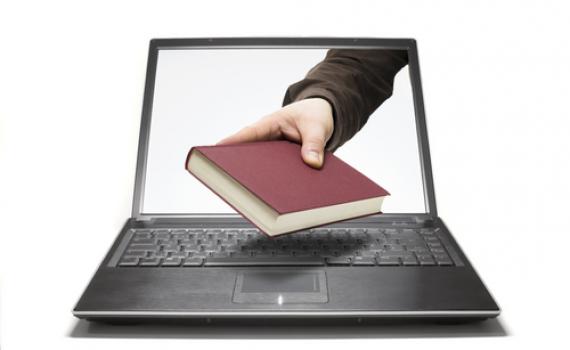 Posted by Romy Beard, November 2, 2015
With e-books more and more popular among library users, librarians are faced with the choice of different purchasing models: annual subscription, perpetual access purchases (including Patron-Driven Acquisition or Demand-Driven Acquisition), or Short Term Loan. EIFL Licensing Programme Manager, Romy Beard, blogs about annual subscriptions to e-book collections, which still prove to be a popular business model.
Subscription collections to e-books are offered by publishers (with content from their own portfolio) or by aggregators (with content from different publishers). They can be presented as a collection of titles that have been pre-selected by publishers or vendors; in some cases, institutions can select their own titles to go into a customized subscription collection, though this can be more costly.
ADVANTAGES
It's easy to start a subscription to an e-book collection: there is no need to select individual titles.
Updates: subscription collections are usually updated a few times a year with new content.
You get a lot of e-books for your money: e-book collections provide your library with a critical mass of e-book content, which can be used as a base to be supplemented with other models, if needed. A subscription collection can be a good service to provide to your users especially if you are not sure what content your users are interested in. The price per title is low.
Variety of content: collections from aggregators can include content from many thousand of different publishers. Subject specific collections might also be available.
Access options: usually subscription collections allow for unlimited simultaneous access, meaning that there is no restrictions to one or three users being able to access the platform or individual titles at the same time.
THINGS TO WATCH OUT FOR
Publication dates: e-book collections available by subscription often work on the basis of an embargo, especially for aggregators. This means that titles are included only 12-24 months after the titles have been published. Don't be disappointed if the most recently published titles aren't immediately added to your collection.
Relevance of content included: if you can, try and study a list of publishers that are included, and have this checked by your subject librarians to see if they can spot at least some of the content that is key to their subject area. Pre-selected collections can include a lot of content; although not all the content needs to relevant - and some might not be marked as relevant by librarians, but could be of use by students - you should make sure that at least some of the content is what want and your library needs. Monitoring usage statistics is another way of checking on this, if you cannot revise title lists in advance.
Removing titles: often titles are removed from subscription collections, which means that if you upload MARC records of titles to your catalogue, you will have to remove the deleted MARC records individually from your catalogue. Make sure you get notified in advance of any upcoming removals.
In many cases, the removed titles can be bought by perpetual access instead.
Taking into account the above points, you need to consider if subscription is the right purchase option for your library.
E-BOOK SUBSCRIPTION COLLECTIONS AVAILABLE VIA THE EIFL LICENSING PROGRAMME
The EIFL Licensing Programme offers a variety of e-book collections to its member libraries.
Click here to search all e-book collections.
Monographs/handbooks/textbooks
EBSCO eBook Academic Subscription Collection
Edward Elgar Publishing Journals and Development Studies e-books
Emerald eBook Series Collections
Oxford Textbook of Medicine Online
Reference books
Credo Online Reference Service, Academic Core Collection
Oxford Reference Online: Quick Reference
Taylor & Francis Encyclopedia Package
FURTHER INFORMATION
For more background and detailed information on e-books, take a look at our 2012 webinar by Arnold Hirshon and his 2013 presentation at the EIFL General Assembly.