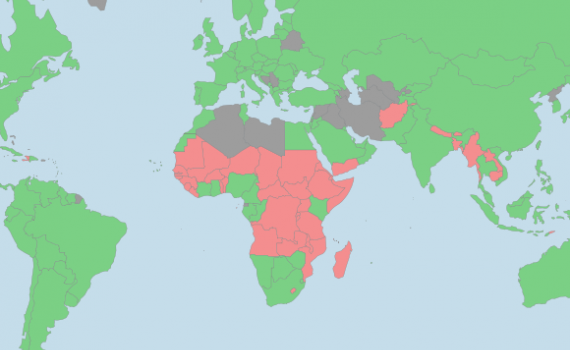 EIFL welcomes the decision by members of the World Trade Organization​​ (WTO) to extend until 1 July 2034 the deadline for least developed countries (LDCs) to protect intellectual property under the WTO's Agreement on Trade-Related Aspects of Intellectual Property Rights (TRIPS). Although stopping short of the full LDC request, WTO members reached consensus on a 13-year extension of the current transition period, which expired on 1 July 2021.
For libraries, the extension will have the practical effect of enabling governments to craft generous copyright exceptions suited to national needs and local development, without fear of sanction. For example, to maximize possibilities to use copyright-protected content for education, literacy, research and innovation. It also avoids costly obligations with regard to the establishment of new criminal procedures, border controls, and other IP enforcement measures.
EIFL strongly supported the request by LDCs to extend the exemption for as long as a country remains an LDC, and to grant an additional period of 12 years after a country graduates from LDC to developing country status. The request is in recognition of the fact that LDCs face severe structural impediments to sustainable development, and are highly vulnerable to economic and environmental shocks. 
Impact of COVID-19 on development
The COVID-19 pandemic has further exacerbated the challenges: the United Nations Development Programme (UNDP) estimates that global human development, as the combined measure of the world's education, health and living standards, is on course to decline for the first time in 30 years. Now and for the next years to come, LDCs need maximum policy flexibility to face these challenges, and to be equipped for social, economic and environmental shocks resulting from climate change.
The extension was agreed at a formal meeting of the TRIPS Council on 29 June. Since WTO members could not reach consensus on the post-graduation element of the request, it was agreed that this should be pursued under an LDC proposal already on the agenda of the General Council.