Event Date
: 22 Oct 2018 - 28 Oct 2018
Online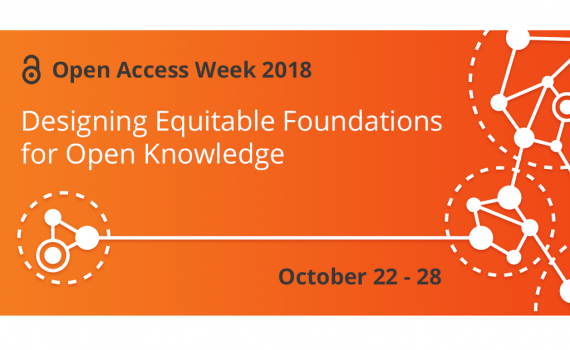 EIFL and partners in the OpenAIRE and FOSTER (Facilitating Open Science Training for European Research) projects are celebrating Open Access Week 2018 (22-28 October) with a series of webinars and tutorials on open science, open access and open data.
Open Access (OA) Week is an annual, global event established by SPARC in 2008 to raise awareness about open access (OA) and to call for OA to be the new norm in scholarship and research.
The theme of OA Week 2018 is 'Designing Equitable Foundations for Open Knowledge'. Scholarly systems are in transition. As open becomes the default, OA Week 2018 focuses on the need for all stakeholders (governments, funders, universities, publishers, and scholars) to design new open systems that are inclusive, equitable, and truly serve the needs of a diverse global community.
Learning material and the final list of tutorials and webinars will be available from 15 October. See the preliminary agenda for the week, and registration details.