Imagine a world where every person has the knowledge they need to fulfill their full potential.
Your donations help us improve access to knowledge through libraries in more than 60 developing and transition countries.
DONATE NOW!
How your donation makes a difference
Last year, with your support, EIFL reached over 14 million people. People like:
Alex Thabulenga (left), a beekeeper in Uganda, now produces more honey because of information he found on the internet as a result of an EIFL project at his local library.
Zoran Miljkovic (right), a computer programming teacher in Serbia, has inspired his students to try out new computer coding and robotics ideas and skills using equipment and training offered by a nearby library with EIFL support.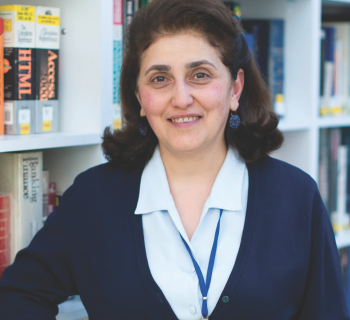 With EIFL training and support, Hasmik Galystan (left), a librarian in Armenia, has made vital contributions to modernizing her country's copyright laws so that they support the needs of libraries and library users.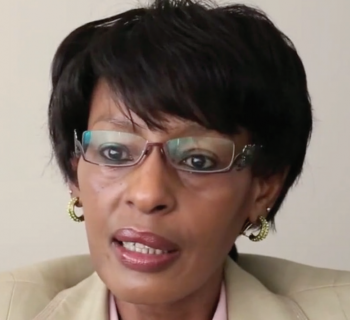 Lucy W. Irungu (right), a professor at the University of Nairobi in Kenya, worked with EIFL to develop an open access policy that has been instrumental in opening a wealth of knowledge from Kenyan researchers to the world.
Maude Gati (left), a school student in Ghana, passed her ICT exams and was able to progress to secondary school as a result of her library's hands on computer classes project, which is supported by EIFL.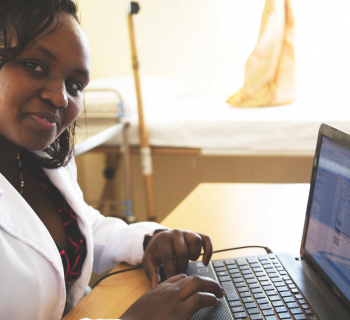 After training with EIFL, Bessie Mukami (right), a doctor in Kenya, is now using open access online resources to find information to help treat her patients.
      Where your donation goes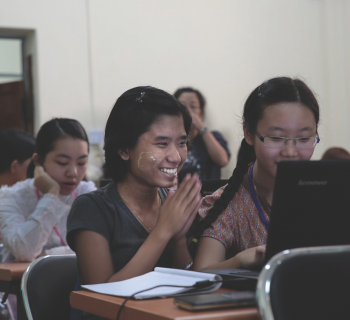 Projects and programmes: Your donation helps us to support innovative programmes and projects that increase access to knowledge and improve lives in over 60 countries.
Download our financial figures from our 2014 Annual Report here.