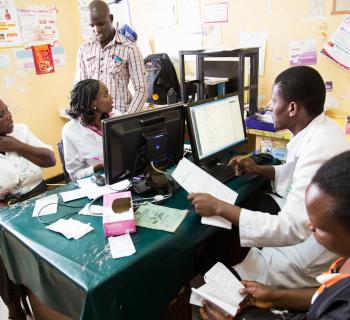 THE CHALLENGE
Research is critical to improving development and solving global health, agriculture and environmental challenges, however the majority of the world's peer-reviewed articles are locked in subscription journals, inaccessible to researchers in developing and transition countries.
Although more and more funders, universities and research organizations, are introducing mandates that require publicly funded research to be open access (OA), there continues to be a great need for advocacy that will lead to increased adoption of institutional and national OA policies and practices in developing countries.
For this reason, the EIFL Open Access programme (EIFL-OA) advocates nationally and internationally for the adoption of OA policies and mandates, to ensure that research is made freely available for all.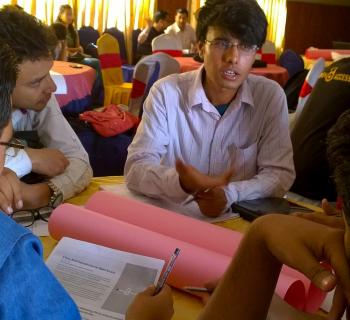 WHAT WE DO
We advocate nationally and internationally for the adoption of OA policies and mandates.
We provide advice to universities, research organizations and funders in EIFL partner countries on developing OA policies. View the complete list of OA policies and mandates that have now been adopted by institutions in the EIFL network.
We organize OA advocacy workshops and campaigns in countries where we see an opportunity for a change in policies.
We provide guidance for national Open Science Partnership activities and networks, as a partner in the OpenAIRE Project, which supports open science implementation and monitoring in all European Union countries and beyond. Our main activities in OpenAIRE include coordinating activities of the National Open Access Desks (NOADs) in 12 Eastern European countries and interacting with national networks and government ministries.
We are a part of the Open Policy Network (OPN) – a coalition of organizations and individuals working to support the creation, adoption, and implementation of policies that require that publicly-funded resources are openly licensed.
GET INVOLVED
To stay connected, join our Open Access programme announcement and discussion mailing list.
EIFL's support has been invaluable in drafting an OA policy at the University of Nairobi. This policy helped us to populate our OA digital repository with over 84,500 documents and it has opened up a wealth of knowledge from our researchers to the world.
FACTS
123 institutions in the EIFL network have adopted OA policies. View the list.
Universities and research funding agencies have been implementing OA policies since 2004. Wellcome Trust in the United Kingdom was the world's first funder to mandate open access for publication of the research it funds (in 2006).